Light/Lux/Svietlo
Excerpt
 

Peace Requiem
Final Movement



Vehar's music has "honesty, clarity and compositional skill."
Davis, The New York Times
 
Her six songs "give enticing glimpses of a fresh sort of whiskey-breathed art song."
Woodward, The Los Angeles Times
 
"Persis Parshall Vehar's Sound-Piece is at once jazzy and pointillistic. Both serious and tongue-in-cheek, it integrates a wide and divergent array of melodic material into a cogently worked out essay."
Zagorski, Fanfare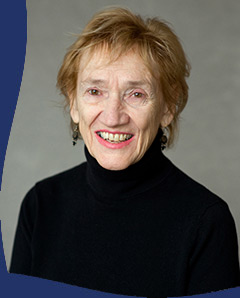 Photo: Dede Hatch

"To me, music is a perfect blending of the heart and head. Certainly it is a direct expression of soul. Yet, as a fulltime professional composer and performer, communication to an audience is also important to me. I believe that a natural evolution from music of the past wedded to new and different ideas makes for accessibility and listenability to my audience."
Persis Parshall Vehar, Composer